The City Gent
What is The City Gent Magazine?

So here we go into the 36th season of The City Gent as we head for 35 years of continuous publication and thus keeping The City Gent as the longest running football fanzine in the UK.

Following Bradford City is always interesting and never dull, which, for writers of The City Gent is always good as there is always something interesting to comment on.

The City Gent whilst being the voice of Bantam Progressivism is hopeful about the team's prospects in League Two for 2019/20 and as always the contents of each and every issue of The City Gent will reflect on what is happening both on and off the pitch at Valley Parade as The City Gent continues to be the oldest surviving football fanzine in the country.


Subscribe for the season
You can take out a subscription for a whole season from the link below. Payment is via PayPal.

Subscribe
Buy the Latest Issue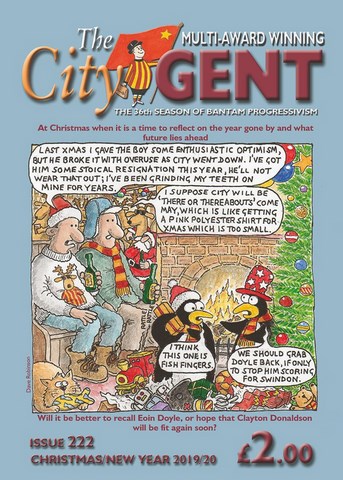 Buy the latest copy of The City Gent from here and get it posted to your door..

Buy it here
Buy Back Issues
Buy a back issue of the magazine and have it delivered to your door. Loads available.

Get a past edition
Buy The Whole set from last season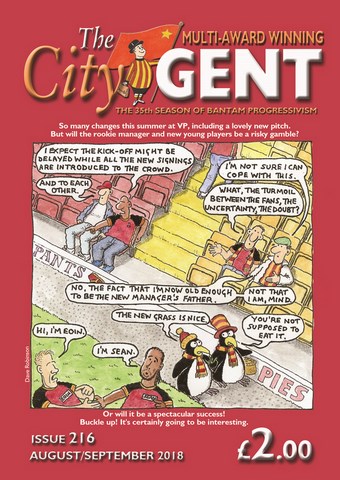 Buy a complete set from last season.